Named after a collection of songs first published in 1844, the Sacred Harp singing tradition has spread from the protestant chapels of the southern states of America to the pubs, clubs and community centres of secular northern Europe. Nowadays, people from all walks of life meet to sing these simple, but infectious, four-part a-cappella arrangements, and to enjoy the unique fraternity of the Sacred Harp community. The Hamburg Sacred Harp Singers are constantly looking for new members to help sing "A Glad New Song" [530].
---
Come and join us
every Tuesday at 8pm

at the "Englische Kirche"
Anglican Church of St Thomas Becket
Zeughausmarkt 22
20459 Hamburg
---
Please note: ​​​
We are super delighted that Eva Striebeck is doing a Singing School on the first Tuesdays of the month. That'll give us some space to look into and try out ideas, traditions and practical matters. It is aimed at people who already know one or two things about what we're doing.
On Tuesday 16 October 2018 we're having dinner together before the singing. We meet at NOM's at 6.30pm.
There's going to be a Study and Singing Day on Saturday 10 November 2018, 10.00-16.30 at "Fabrique". A day for Sacred Harp singers to explore their singing traditions and beyond. Schedule:
9.30 - Coffee
10.00 - Singing 60'
11.15 - Poetry of Isaac Watts 60'
12.15 - Lunch Break 60'
13.15 - Singing from Seven Shape Books 45'
14.15 - Introduction and Singing from the Cooper book 45'
15.15 - Singing from the Shenandoah Harmony 60'
16.30 - End

---
Powered by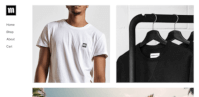 Create your own unique website with customizable templates.